WE BELIEVE IN QUALITY FOOD SECURITY FOR ALL.
In a nation with so much food abundance–even waste–more deliberate and creative approaches are needed to eliminate hunger.  We embrace the challenge!
2019 Department of Agriculture statistics confirm American food insecurity was a problem pre-pandemic; 10.5% of all US households struggled.
Now, nearly 1 in 4 households are experiencing food insecurity.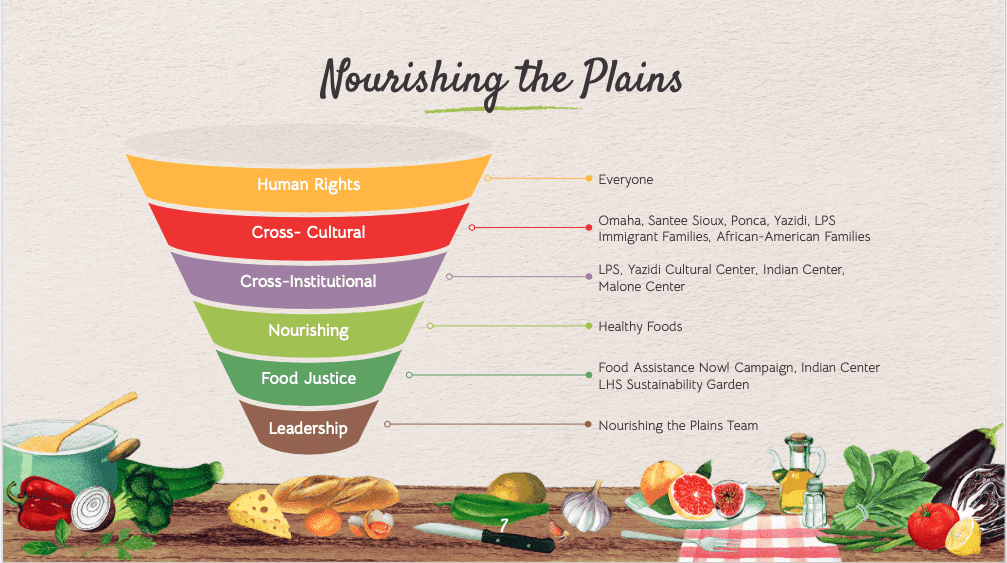 OUR APPROACH
In 2021, we aim serve 1000 families with quality food security, stock statewide pantries weekly, and plant two more Indigenous Healing Gardens.
Leveraging our human rights-related areas of expertise through cross-institutional innovation is the next step within Stand in for Nebraska.  And, to grow this campaign to nourish the plains regionally. 
Nourish The plains
Gathers and distributes  one weeks work of groceries and other essential items to Nebraskan households living in the margins.

Every $50 supports a bag of groceries for one family.
Little Food Pantry
The Stand in for Nebraska Little Food Pantry was built when the pandemic started and is restocked daily by volunteers.
Indigenous healing gardens
Stand in for Nebraska is honored to partner with the Lincoln Indian Center and the Lincoln Public Schools in the development of indigenous healing gardens.
OUR 2020 IMPACT
Stand in for Nebraska successfully completed 10 Nourish the Plains campaigns in partnership with the Indigenous, Yazidi, Black and immigrant communities of Nebraska.
Nourish the Plains Campaigns
Planted & Maintained Healing Gardens